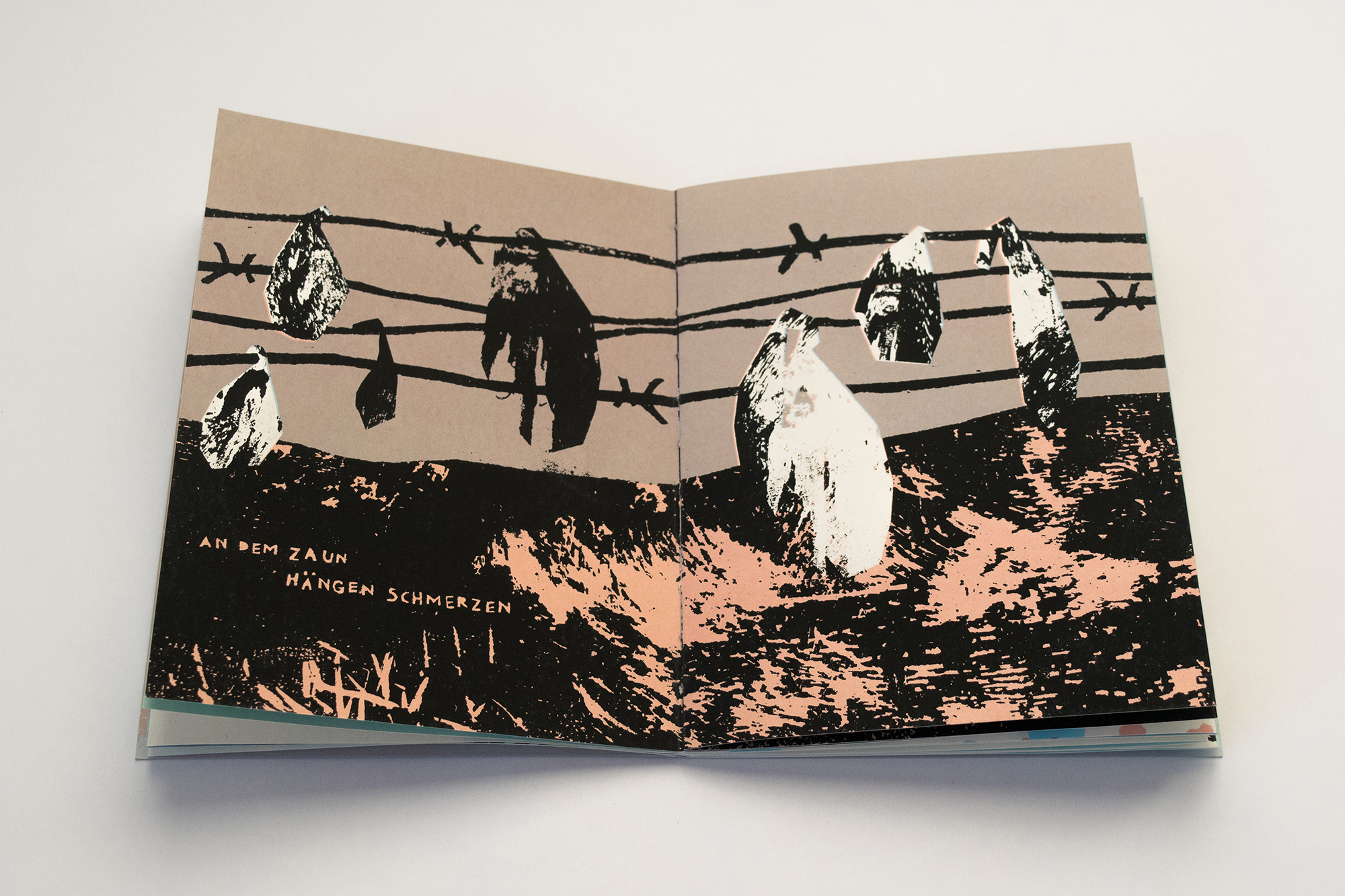 lNSEL ( ISLAND )
silkscreen printed book
13.5 x 18.5 cm
24 pages
Edition of 20
2018

Self Published
Original artwork here
Über eine Insel, die im Osten, Westen und Süden von Meer und im Norden Zaun umgeben ist.
Südkorea ist eigentlich eine Halbinsel. Aber es fühlt sich manchmal an, als ob Südkorea eine Insel ist.

About an island surrounded by sea to the east, west and south and a fence to the north.